Hotel Bellevue et Mediterranée, a history of family and tradition
A past, present and future travel together with you


In the 50s, on a small spot by the sea, our grandmother Wanda, together with grandfather Giuseppe, chose to undertake their enterprise in the hospitality industry in Diano Marina.
After the premature death of granpa Giuseppe, our granma, with the help of her son Roberto, made significant changes and improvements to add value to her Hotel. Wanda Gorlero Zago was one of the first Ligurian businesswomen in the hospitality industry and won the "Signora dell'Ospitalità" National Award in 1974. In honour of a life dedicated to her enterprise, on the 27 December 2000 she was named "Commendatore" by the President of the Italian Republic.
Even now, several regular Guests fondly remember granma Wanda and her smile. She has left us wonderful memories and we, her grandchildren, would like to follow in her footsteps with the same enthusiasm, so that your holiday may always be a wonderful experience.
We love you, Granny.
Francesco e Valeria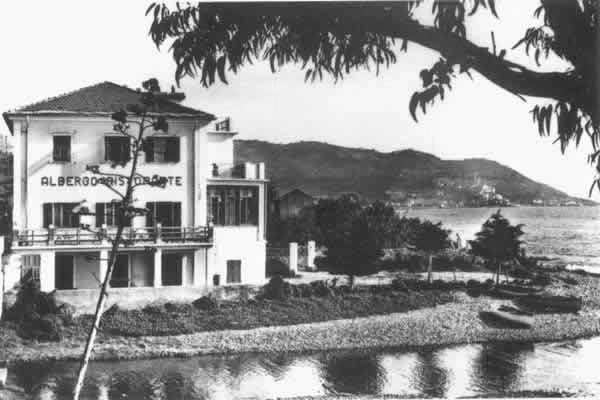 Everything started with a small Hotel by the sea in Diano.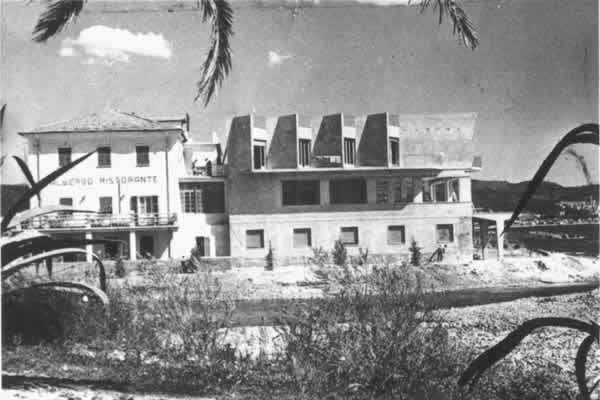 Wanda Gorlero and Giuseppe Zago started their career taking over the "Albergo Moroso".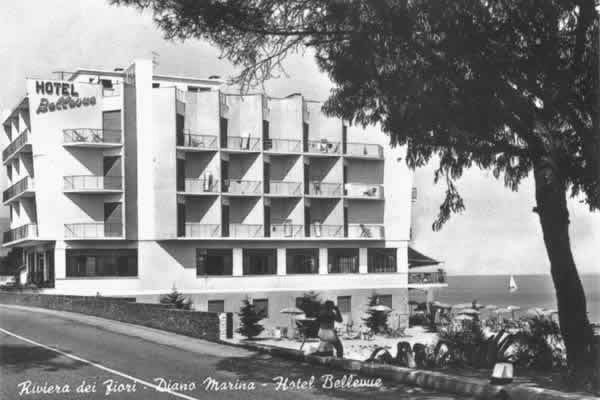 A small Hotel improving, changing its name in "Hotel Bellevue".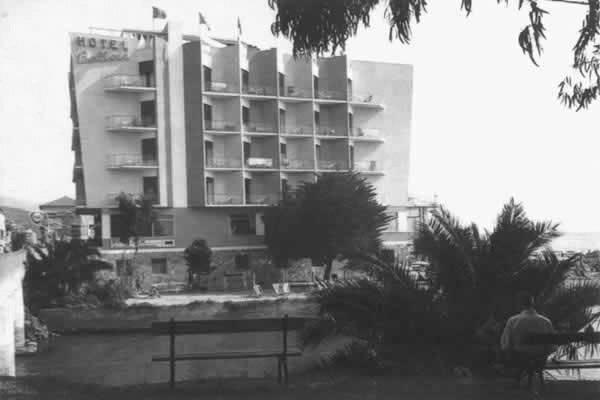 The years of the economic expansion and the fifth floor is built.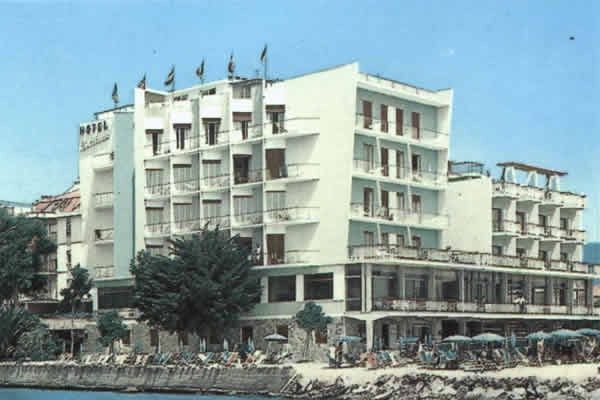 The new wing of the Hotel, made of three floors, gives to the building its present shape and the name becomes officially "Hotel Bellevue et Mediterranée".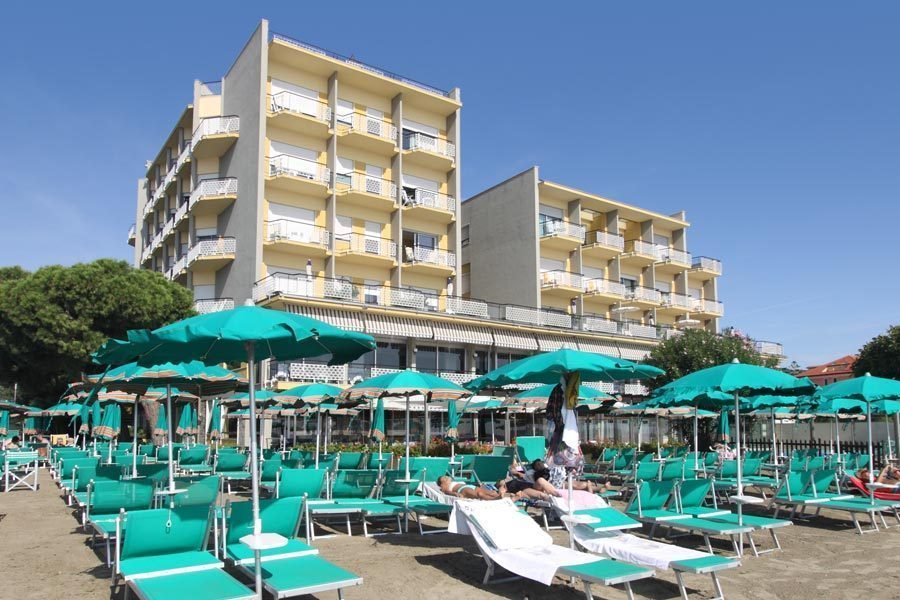 We try to renovate the Hotel each year.